Subtitle:
Shadow Report on the Implementation of the Strategy for Social Inclusion of Roma Women and Men in the Republic of Serbia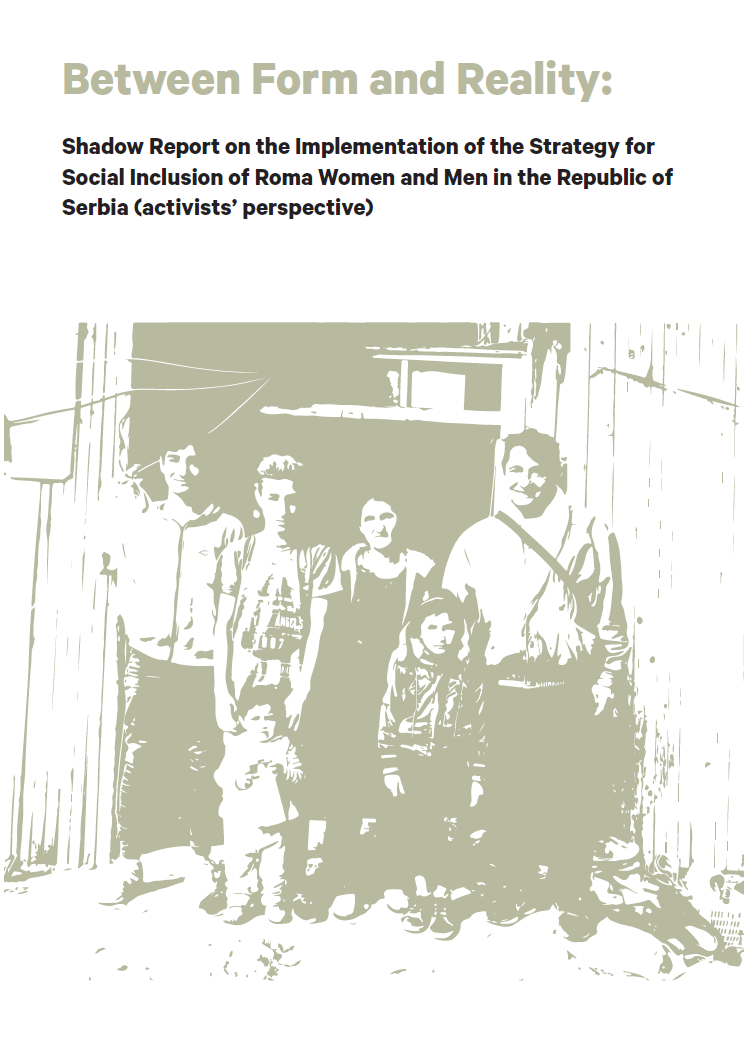 Roma Forum Serbia, for the third year in a row, organizes political education workshops that critically address the question of the institutional framework of inclusion of Roma in the Republic of Serbia. The aim is to support all the relevant actors as well as local Roma activists in their active participation in the process of inclusion and to encourage them to get involved in the political life of their local communities. The aim of this publication is to contribute to reporting on the progress that Serbia is making in the field of inclusion, in the form of a shadow report as a collection of critical texts written by the activists.
 
Publisher:
Roma Forum Serbia, Belgrade 2019.